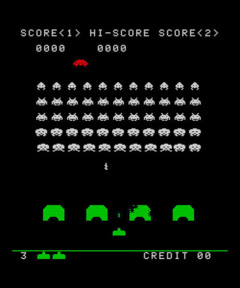 Only when a champion golfer admits to being a Scientologist can the ultimate battle against Lord Xenu take place. (.)
Golfer Supremacy Rankings await first Scientologist golf champ

By
William K. Wolfrum
,
Contributor
Here at the Golfer Supremacy Rankings, we give thanks daily to a supernatural power of our choice. Our staff consists of Christians, Jews, Muslims, Hindus, Atheists and even a couple Druids.
Needless to say, we're quite pro-religious-freedom around here. And when golfers celebrate a victory with a hat tip to the God or Goddess of their choice, well, that's just dandy with us. Still, we feel there's one group that's missing from both our staff and the golf community at large - Scientologists. You see, after watching Tom Cruise's 2004 video praising the virtues of Scientology, we've come to accept that it can cure cancer, heart ailments, arthritis, baldness, general malaise, acne, carpal tunnel syndrome and bad hair. After all, Cruise was in "Days of Thunder." He has to be believed.
But while we anxiously await the day that some golfer wins a big tournament and gives thanks to L. Ron Hubbard while damning the Lord Xenu, there's still the job of ranking golfers. And with Tiger Woods and Phil Mickelson off last week, it means there's a couple of spots open for some young, naive PGA Tour pros just waiting to be sucked into the expensive and hilarious world of Scientology, the same way Cruise apparently suckered Will Smith into it.
Golfer Supremacy Rankings
1. D.J. Trahan
Comments: With his victory at the Bob Hope Chrysler Classic, Trahan put himself on the map in 2008. He's now won twice on the tour and appears to have a solid career ahead of him. Here at The Rankings, however, we think Trahan can be so much more. We feel this Clemson-educated soul is in dire need of Scientology. Why? Because someone has to do it, as far as we're concerned. And why not Trahan. Sure, he seems like an ordinary guy, but so did Cruise and John Travolta. Basically, if Trahan wants to stand out from the pack, he needs a niche. Start reading "Dianetics," D.J. You'll be glad you did. Okay, maybe you won't. But we'll think it's awesome.
2. John Daly
Comments: Daly hasn't had his PGA Tour card for a while now, but has kept quite busy with more sponsors' exemptions than he can shake his stick at. Of course, most of those invites end up in WDs, but hey, it's just Big John, right? So what that he gets drunk the night before the second round. He's Big John! Fans love him! He keeps it real! And soon, he'll be living on the street or dead! Get it together, John, it's not funny anymore. As PGA pro Steve Wozeniak wrote in a blog comment at TravelGolf.com: "His next TV spot should be on 'Intervention.'"
3. Justin Leonard
Comments: Okay, he coughed up a nice lead and his final charge ended up in the water on 18 at the Bob Hope. What can we say, we like Justin and we like that his game has been inching back toward where it once was. Here's hoping he gives golf writers plenty more to write about in 2008.
Comments: It's been a tough week over at GolfWeek, and with one editor gone and the rest of the golf media breathing a "there-but-for-the-grace-of-God-go-us" sigh of relief, we're not interested in piling on over their use of a noose as a nifty way to make puns. But we will offer a suggestion: Have everyone at GolfWeek admit to having alcohol problems and enter some form of rehab. If it can work for a bunch of white politicians, it can work for a bunch of white golf journalists.
Honorable Mention: Fred Funk won the Champion Tour's season-opening MasterCard Championship for his third career victory on the 50-and-over tour. Funk, who plans on dividing his time between the old-timers' circuit and the PGA Tour to maximize profits, adds the win to a top-10 finish at the Sony Open. We're happy for him. What can we say, we like the Funk.
January 23, 2008
William K. Wolfrum keeps one eye on the PGA Tour and another watching golf vacation hotspots and letting travelers in on the best place to vacation. You can follow him on Twitter @Wolfrum.