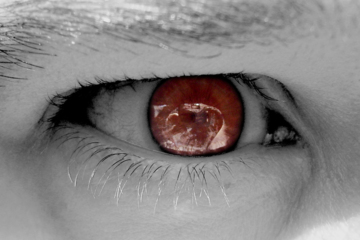 Hypnosis may not shave strokes off your golf score, but at least it's easy. (.)
Golf hypnosis: All the instruction you need is just a hypnotist away

By
William K. Wolfrum
,
Contributor
Okay, get up. Right now. March over to that mirror and give yourself a long, hard look. Now repeat after me:
"I stink at golf."
There, wasn't that liberating?
Of course, not all of you stink up golf courses around the globe. A few of you can handle the sticks. But the simple fact is that most golfers just aren't very good at golf.
It's okay. No one's blaming you. It's a tough game. A tough game you probably suck at.
And honestly, who has time to get better? It's one thing to hit the links once a week or so, another thing entirely to spend hour after hour at the practice range, hitting bucket after bucket of golf balls to hone your skills.
We're Americans, after all. We have no time for things like deep inner reflection and developing perfect muscle memory. Did Lindsay Lohan wait until she had talent to start acting and singing? Nope, she just went out and did it, consequences be damned.
That's the American way. We all want perfection; we'd just like to be able to get it in drive-thru form. We watch plastic-surgery TV shows where men walk into a doctor's office looking like Daffy Duck and come out looking like Rodrigo Santoro. All in the span of 23 minutes.
Luckily for golfers, there are plenty of ways to get better at the game you love without all the annoying, blister-inducing practice.
First, we all know golf is played mainly between the ears. That's why so many golfers are dabbling with their brains to shave strokes off their score.
If your golf wires are crossed, Dr. Jerry V. Teplitz thinks End Point Visualization will cure what ails you. He shows you how in his DVD, Par and Beyond: Secrets to Better Golf.
"When you're using a map to plan a trip you don't start by looking on the map from where you are," Teplitz says. "You first look on the map to find your destination and then you track back to where you are. In End Point Visualization, we just applied that concept to golf."
There you have it, as simple as could be: maps and backtracking = more birdie attempts.
Still, visualizing success implies work. There's a level of dedication involved in actually forcing yourself to believe you can be a better golfer. And getting yourself in the right frame of mind isn't easy.
So why not let someone else put you in the right frame of mind? Dreamy duffers have been heading to hypnotists for years to get the yips cleared from their head. Now certified Master Hypnotist John Parada, Ph.D., has the answers to all your problems.
Yes, Parada has designed a system where you can plunk a CD into your player and have your brain adjusted. In a few short hours you'll emerge rested and behaving like a chicken. If you can avoid actually becoming a chicken, you might just improve your golf score.
We'll let the good Dr. Parada explain:
"I have created this recording using advice and inspiration from some of the top amateur and professional golfers in the world. There are two recordings on this CD. On one track you will experience a trance state in which you will visualize yourself having the game of your life, picking up and remembering the mental skills that brought you success.
"On the other track you will experience a profound depth of the hypnotic alpha state as you revitalize your mind with the necessary mental aspects of winning golf. By profoundly relaxing the mind and body with very powerful hypnosis you will be taking a step that will dramatically improve your life and your passion for the game."
Not sure you're ready for the "profound depth of the hypnotic alpha state"? Forget it. All you need to know is that these CDs will help your lousy golf game, and your lousy life, get waaay better. For about $15, to start with.
Golf hypnosis on Google
Of course, we're giving Dr. Parada a little free publicity here, but the field for such services is crowded. How crowded? A search for "golf hypnosis" on Google garners ... wait for it ... 1.15 million hits.
Face it: The person you played golf with last weekend was very likely hypnotized to the gills. Hell, you might be. How would you know?
It all comes down to this: Golf instructors like Marc Solomon, Chuck Evans, Dr. Gary Wiren, Beverly Fergusson, and Karen Palacios-Jansen will tell you that hard work, proper practice techniques and dedication will ultimately pay off and reward you with a better golf game.
But hard work just isn't for everyone. Maybe getting hypnotized is for you. Even if it doesn't improve your golf game, maybe it'll help you forget that you stink.
June 7, 2007
William K. Wolfrum keeps one eye on the PGA Tour and another watching golf vacation hotspots and letting travelers in on the best place to vacation. You can follow him on Twitter @Wolfrum.