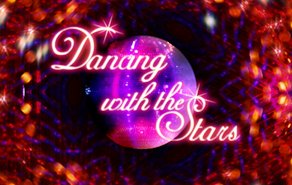 Could Camilo Villegas, Paula Creamer or Michelle Wie be the next dancing stars? (Courtesy photo)
PGA and LPGA tours can thrive if they start dancing with the stars

By
William K. Wolfrum
,
Contributor
Even during good times, the health of professional golf is constantly monitored. Going into 2009, it appears the global financial crisis will affect golf in multiple ways. Some tournaments are already feeling the squeeze, as sponsors struggle to find extra cash. Golf is at a crossroads these days, but there is one road that will lead professional golf to success as other sports falter - the road to "Dancing with the Stars."
Yes, "Dancing with the Stars" is the key for the PGA and LPGA tours. The show has proven it can give athletes a spotlight, and give the American public a chance to better know their heroes. Plus, think about it - right now, a lot more people know about current "Dancing with the Stars" titlist Brooke Burke than know about current FedEx Cup champion Vijay Singh.
So now is the time for PGA Tour Commissioner Tim Finchem and LPGA Commissioner Carolyn Bivins to begin pushing candidates for the show that has taken America's breath away with dance. Both tours have numerous players who would dazzle the crowd and judges.
For the PGA Tour, nominees are plentiful. And while Tiger Woods won't be bothered to display his ballroom dance skills (Mark Cuban is the only billionaire tacky enough to be on "Dancing with the Stars") there are some young players that would certainly become household names on the dance floor as well as on the putting greens. Take Camilo Villegas, for example. Young, handsome, charismatic and lithe, Villegas could go on to steal the show ala Helio Castroneves.
Or what about Anthony Kim? He's young and loaded with confidence and ambition. Just like in his professional golf career, Kim would likely start slow, showing flashes of brilliance, and then slowly become one of the best dancers in America. And while Latins have done well on the show, Asians have fared well, also - ice skating champion Kristi Yamaguchi was the 2007 winner.
On the LPGA side, there is one name that leaps out at you, especially now - Michelle Wie. Having earned her LPGA Tour card, Team Wie is never satisfied with normal victories. They are always looking for something more, and Wie dancing along with Derek Hough would take them to the next level and prove that Wie can dance as well as any of the men or women.
My pick for the LPGA's representative on "Dancing with the Stars:" Paula Creamer. The Pink Panther has proven herself on the links with multiple victories at a young age, and her cheerful demeanor and personality is perfect to be exploited. Bivins needs to do all she can to get Creamer into dancing shoes - she'd steal the show.
These are just a few ideas, of course, but the main point is this - eventually people are going to get sick of "Dancing with the Stars." Eventually Americans will wake up and say "Hey, wait a minute, we're watching ballroom dancing?" But for now, "Dancing with the Stars" remains the perfect place for athletes to show off their people skills. Emmitt Smith, Apolo Ohno, Jason Taylor and Warren Sapp have all had very impressive runs on the show, boosting their own q-ratings through the roof.
For Finchem and Bivins, "Dancing with Stars" holds the keys to successful golf tours. America is ready to see golfers put on their fancy duds and trip the light fantastic. Because while the current economic situation places a shadow over the entire sports world, golfers can protect their sport by doing just one thing - dancing like a star.
December 10, 2008
William K. Wolfrum keeps one eye on the PGA Tour and another watching golf vacation hotspots and letting travelers in on the best place to vacation. You can follow him on Twitter @Wolfrum.